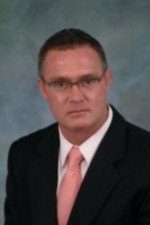 Protecting Rights of Employees & Victims Since 1983
Specializing in all aspects of Labor & Employment Law, serving West Palm Beach and throughout all of Florida
Mr. Schofield began his practice of labor and employment law in West Palm Beach  in 1993 after graduating from the University of Miami Law School .  For the first  five years of practice as an employment attorney, he worked under the tutelage and guidance of one of the preeminent  civil rights attorneys in Florida.  Those early years addressed a broad spectrum of civil rights claims from police misconduct, employment discrimination, housing discrimination, disability rights , educational rights, and wrongful termination.  Mr. Schofield has been the principal of his own firm in West Palm Beach, Florida since 1999 specializing in labor and employment law. In his practice he has successfully prosecuted sexual harassment claims against Fortune 500 and smaller companies in both federal and state courts. One notable suit was brought against a Massachusetts based company which resulted in over One Million Dollars in liability. The verdict was appealed in the Eleventh Circuit and successfully defended by Mr. Schofield.
Mr. Schofield has also brought labor and employment suits against municipalities and other governmental entities throughout Florida. In one such suit he represented a police officer against the Delray Beach Police Department, one of five officers which brought race discrimination claims, that also resulted in over One Million Dollars in liability. Other successful prosecutions have been brought against the Jupiter Police Department, West Palm Beach Police Department, City of Boynton Beach, City of Boca Raton, City of Riviera Beach and the Sheriffs of Palm Beach, Broward, St. Lucie and Martin Counties.
Mr. Schofield has also successfully prosecuted disability discrimination claims against the federal government, local governments and private and other public entities. These claims have been prosecuted in federal court, state court and through the federal claims process of the Equal Employment Opportunity Commission.
The practice, while located in West Palm Beach, Florida, has handled cases as far south as Key West, far north as Jacksonville and throughout the east and west coasts of Florida. No claim is too large or too small. He is often retained to consult on or litigate matters involving employment contracts, non-compete agreements, non-solicitation agreements, collective bargaining agreements.
The handling of administrative claims is another area of  employment and labor law. Mr. Schofield handles the processing of Charges of Discrimination through the EEOC, FCHR, the various local FEPA agencies and unemployment appeals before the Agency for Workforce Innovation.
In addition to his practice as an attorney, Mr. Schofield is the former President of the Florida National Employment Association, and is a Florida Supreme Court Certified Court Mediator with experience mediating a wide variety of employment related disputes.
ARTHUR T. SCHOFIELD, P.A. | Via Jardin | 330 Clematis Street, Suite 207 | West Palm Beach, Florida 33401
(561) 655-4211 | Fax (561) 655-5447 | aschofield@flalabor.com